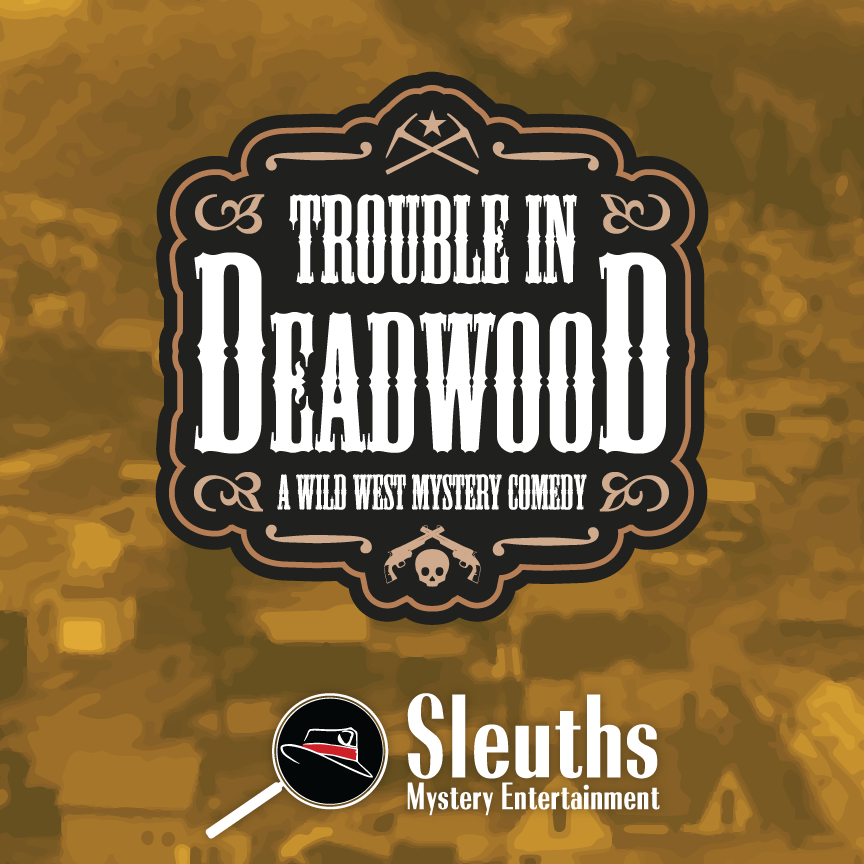 Sleuths Mystery Entertainment is a mystery theater company specializing in interactive mystery theater. They were seeking a logo for their upcoming exclusive mystery, "Trouble in Deadwood," written by the designer.

"There's a mystery in them thar hills. It's Deadwood, 1876, and Boss Butler wants control of the town. When he makes his move to seize it from the Widow Dawson the town pushes back. Was it Sawbones the Snake Oil Salesman, the wild woman of a tracker "Catastrophe" Jones, the outlaw gunslinger Black Bart, or was it "Hawkeye Hayes" Dawson herself? Solve the crime to find out who caused the Trouble in Deadwood."

The logo was based on the old saloon logos of the wild west. The finials and imagery were all taken from existing typefaces to be utilized in the logo. The modified brackets are Times New Roman, the stat, skull, and finials are from Wingdings. The Pickaxes and pistols were designed based on historical references.

The logo was rendered in Joy Redick's Mesquite. It was the perfect homage to the hand carved wood fonts of the early 20th century.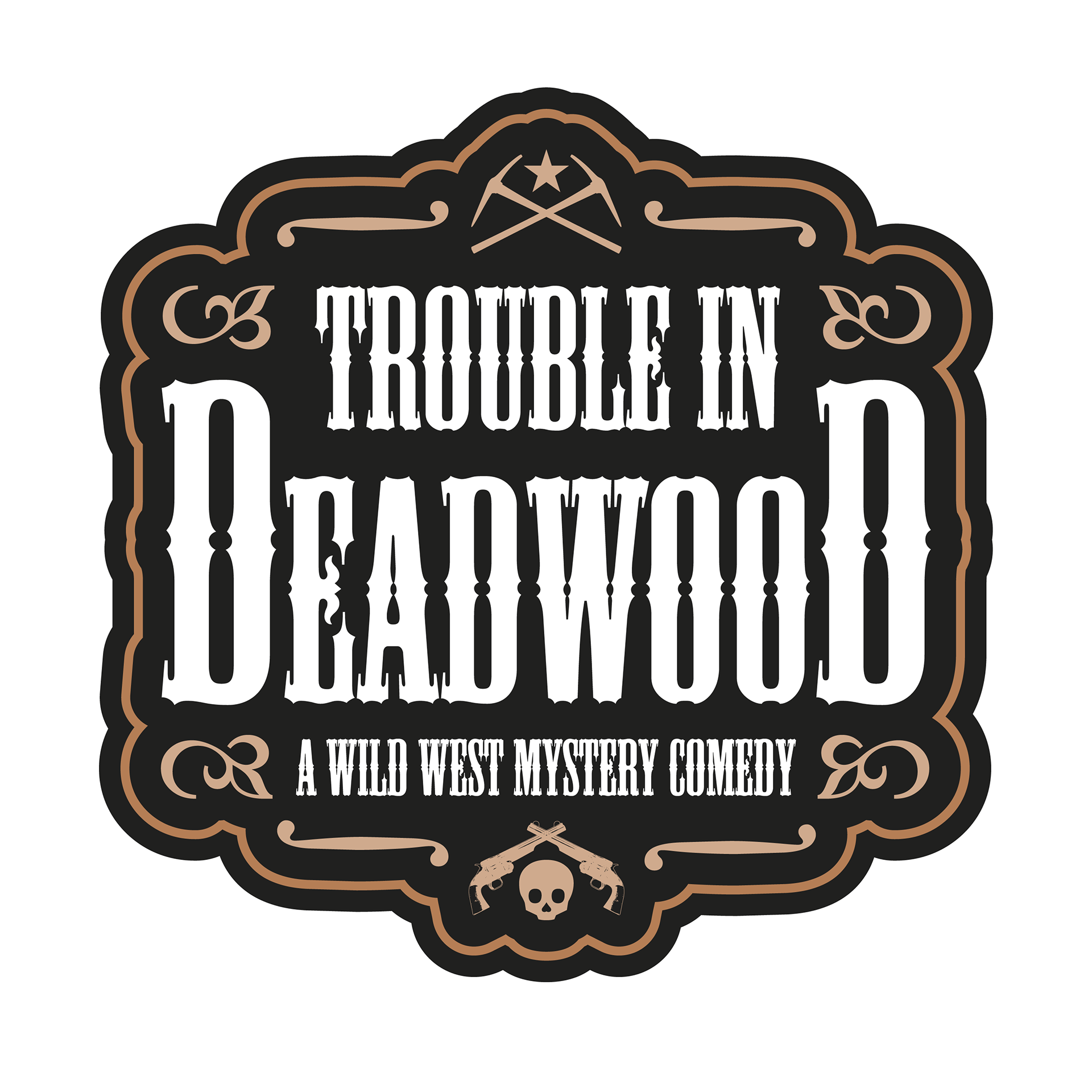 Branded from Web to Script
The branding continues through each part of the project and continues through to the show's script. The script is designed in the Dramatist Guild Play Standard format.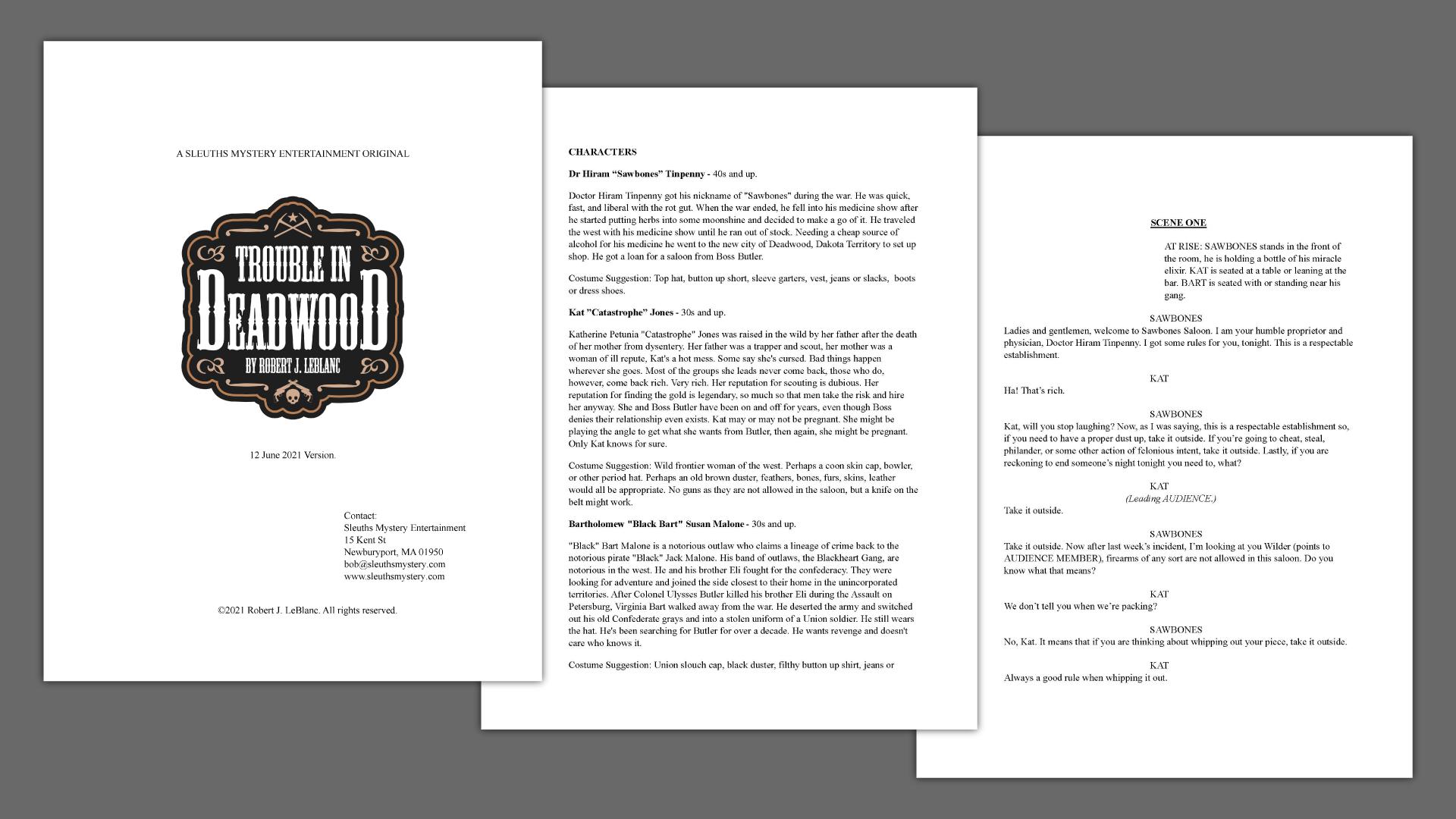 Funky Bow Brewery requested posters in various sizes for their 1 July 2021 performance of Sleuths Mystery Entertainment's Trouble in Deadwood. I developed the color palette of an over saturated sepia to add vibrancy to the poster while maintaining the Wild West theme. The "detective" of the show is placed in the lower right, pointing to the logo. The tag line "There's a mystery in them thar hills" is rendered in Adam Ladd's brilliant Trailmade typeface to introduce a rustic hand crafted ruggedness that pairs well with the clean Gotham Condensed.

These posters will be displayed around the brewery's event center, pickleball, and disc golf course, as well as the surrounding area.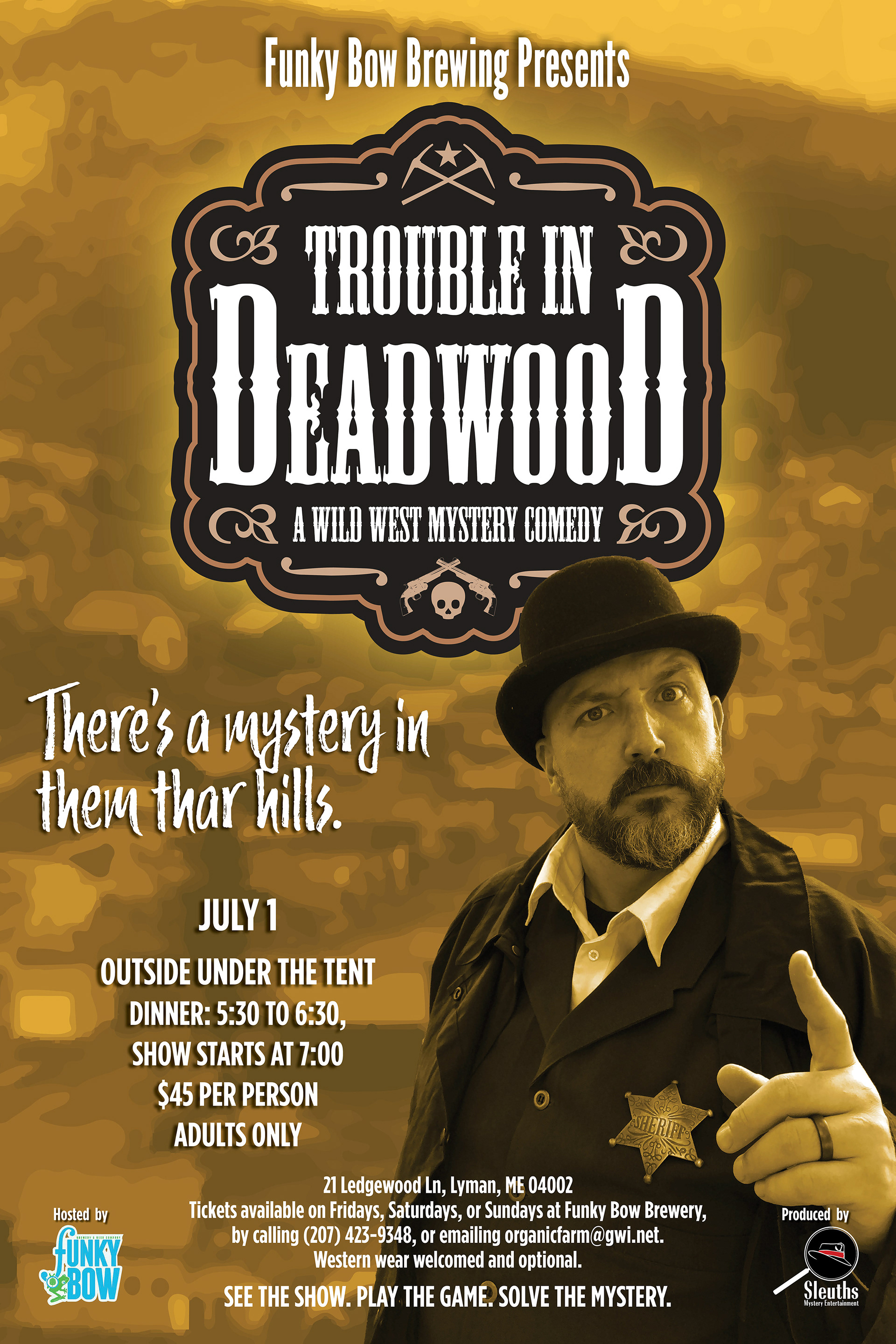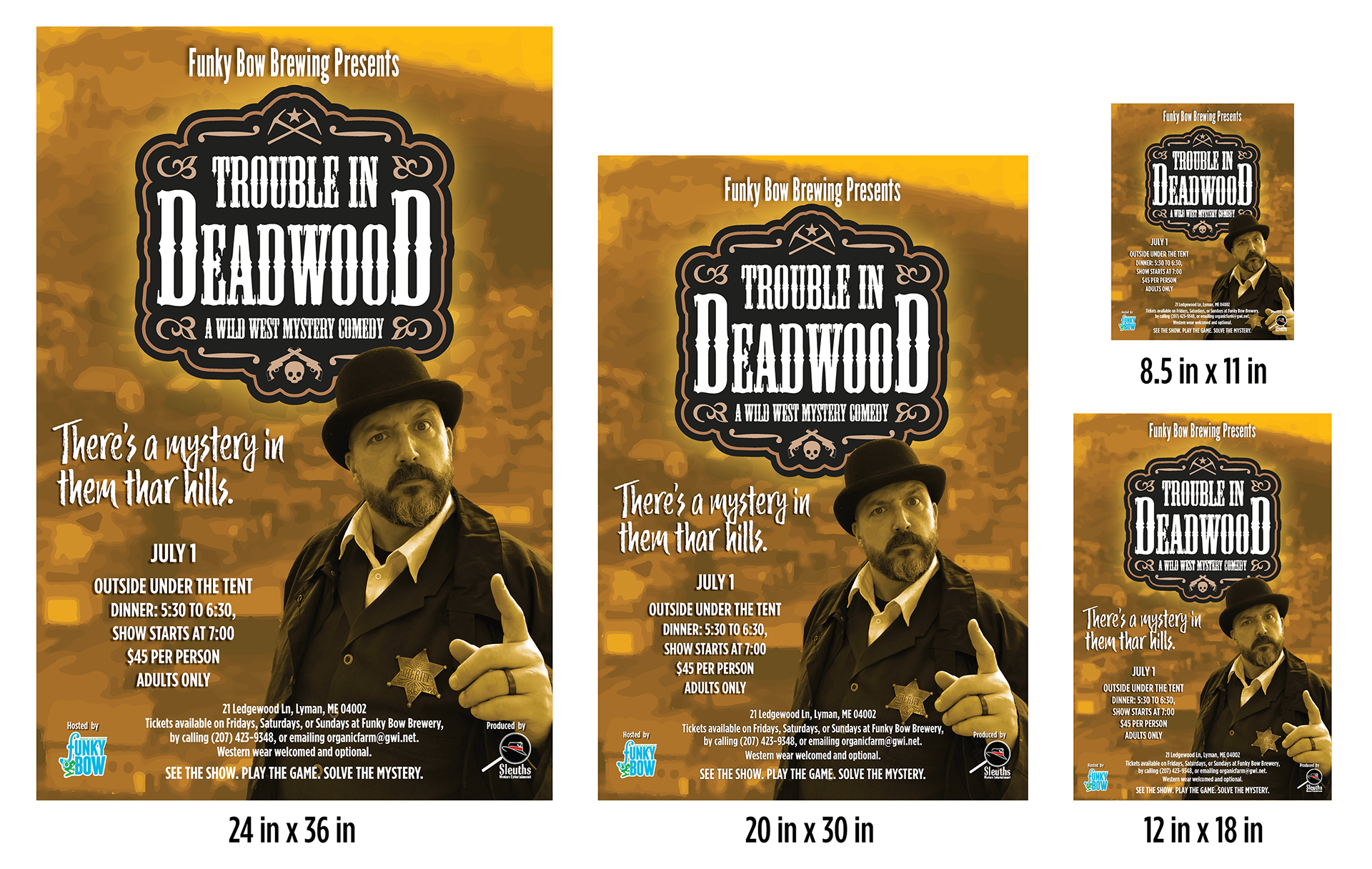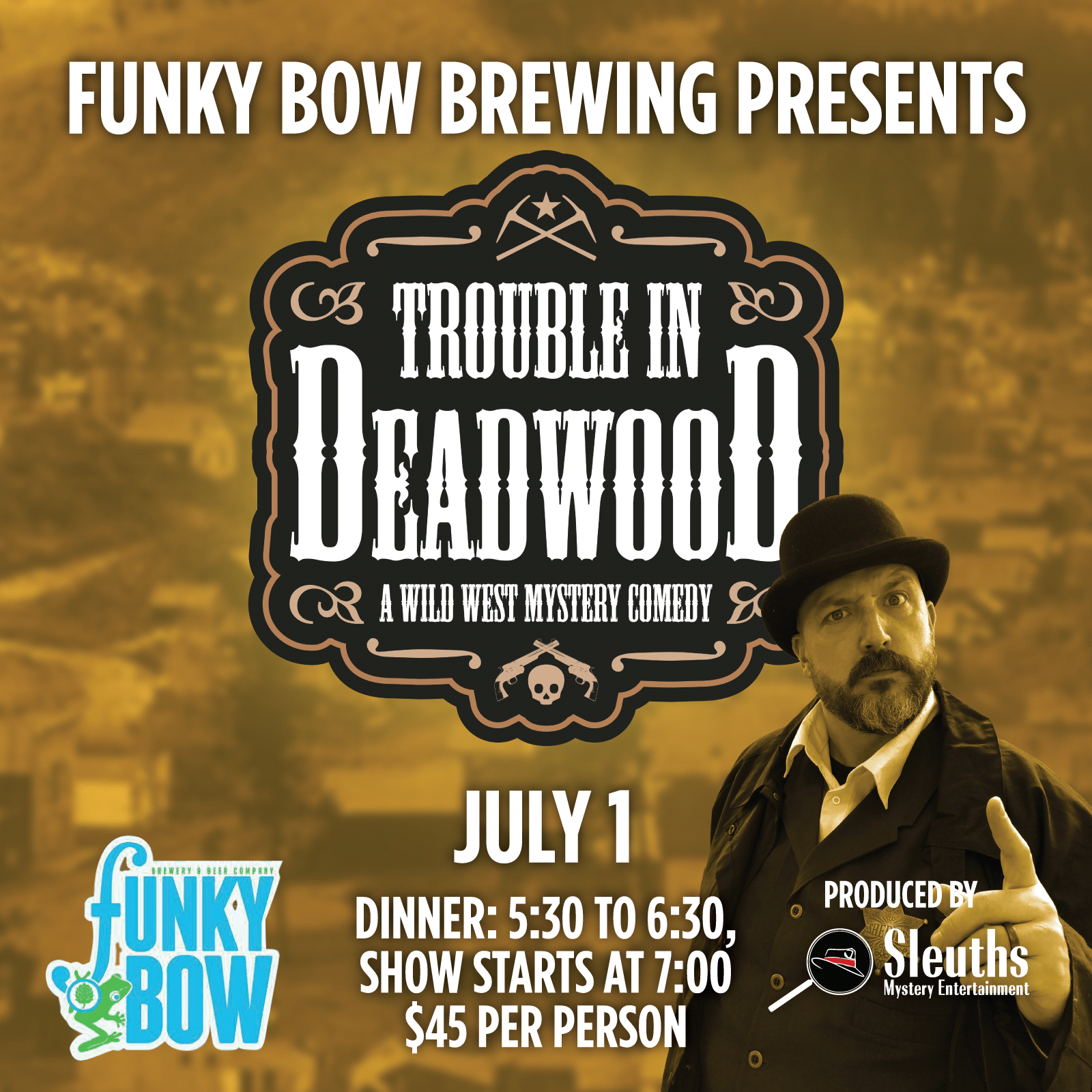 It's important for the message to be on-point in all media. Included in this campaign are a number of character video promos. These small promotional videos are presented in an old-style hand-cranked film format. The soundtrack, Kevin MacLeod's Maple Leaf Rag,  was selected as it is both playful, and fitting to the piano tunes of the old west. The song was purchased and used under license.