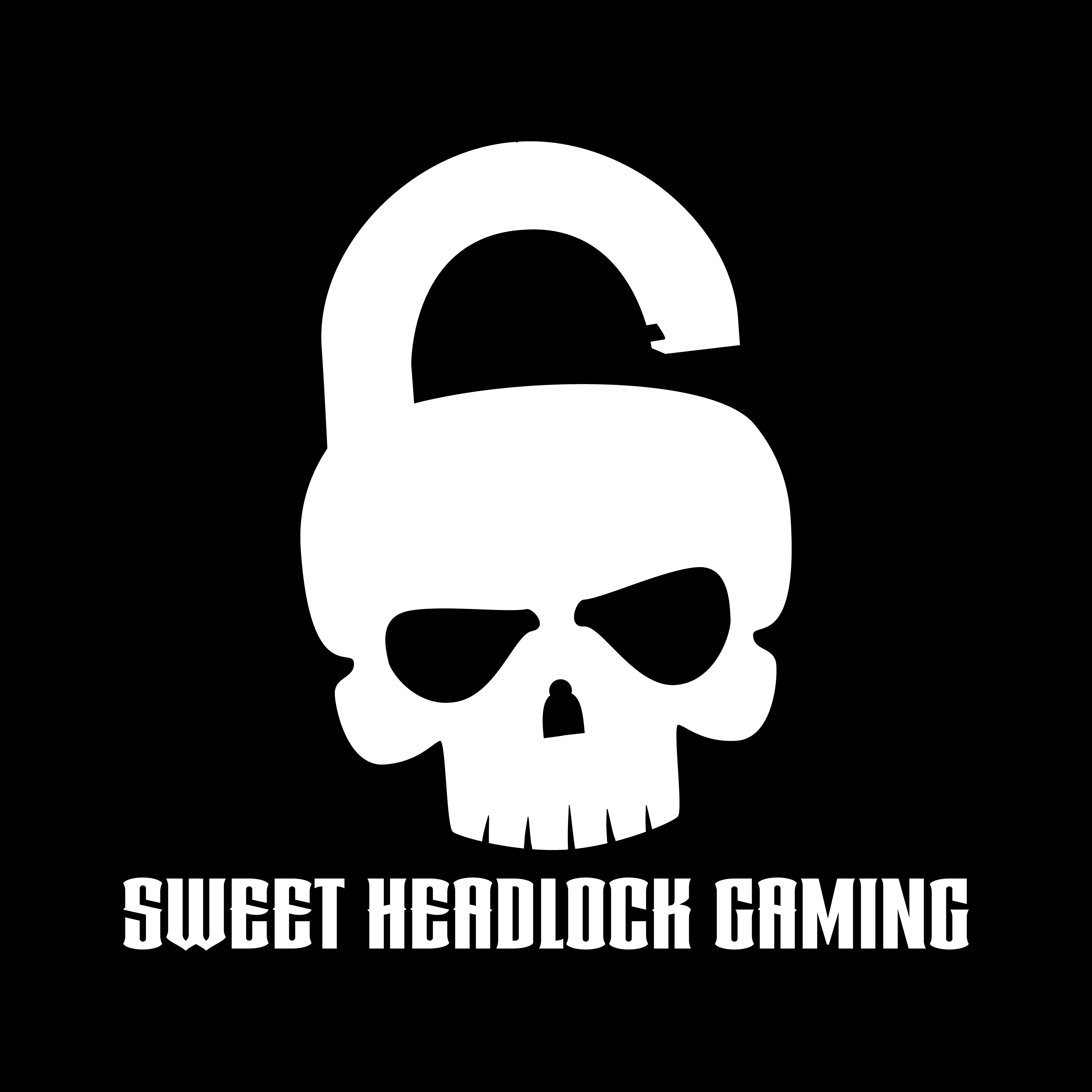 Sweet Headlock Gaming Accessories

is a small 3D printing game accessories Company. They specialize in gaming supplies for the tabletop board game and miniatures market. The company was founded by two life-long friends with a love for gaming and heavy metal. They were looking for a visual identity that reflected their love of gaming, music and spoke to their audience of gamers. They were looking for a final design that could be used across the web, products, packaging, and apparel.

Based on my experience in the industry and my market research, the gaming audience enjoys fun, clever, and edgy imagery. They take their play seriously, but themselves less so. I developed a combination mark that reflects that.

There were many obvious symbols and themes that could be taken with a property called Sweet Headlock. Instead of developing the obvious, I focused on visual portmanteaus of the inspired imagery. The final "skull lock" combined the playfulness of the brand with the edge the owners were looking for.

The symbol consists of a symmetrical skull without a jawbone, off kilter at a slight angle. Both eyes are the slightly different in shape with the upper eye larger than the other. The nasal cavity is subtly shaped like a  keyhole. The client selected a simple brand coloring of rich black and white.

The logo was rendered in Adobe's Taurunum SC Regular by Kostic Type Foundry. It was the perfect blend of edgy, metal, playful, and nostalgia. The form of the font was properly heavy metal with the "S" specifically reminiscent of the "Cool S" we've all drawn on our book covers in high school.
​​​​​​​