Copper Frog Games, LLC is a small boutique board game company focusing on art-based games. Their logo and business collateral needed to be fun and light-hearted.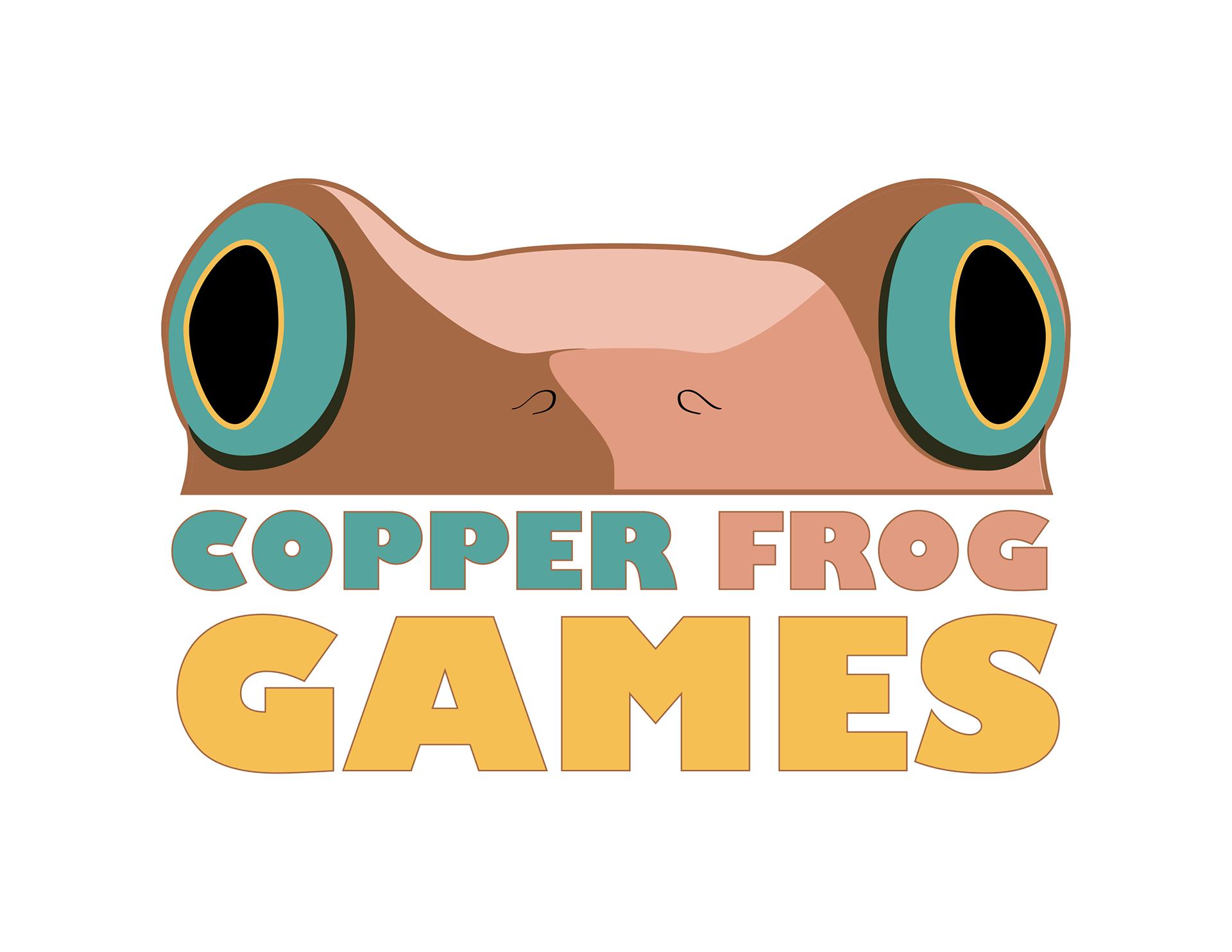 The logo is a playful frog peeking over the name of the company. The color palette is taken from the three prime colors of copper, metal, patina, and shine and are designed to work even when seen by someone with color blindness, as seen below.


HOP TO IT: AN INTERACTIVE BUSINESS CARD
Due to the playful nature of the company, it was important that the theme of "play" exist in every part of the corporate collateral. The front of the business card is clean, easy to read, and is presented in bold type. Meanwhile, the back features the company mascot. When folded, the business card can be made to hop.