Balderdash Academy was a challenging project based on the nature of the company. It's a media production and entertainment company that creates comedy game shows and sketch improv videos and podcasts. They also offer live performances with game shows and improv comedy. Their brand needed to be playful and flashy while honoring their "fake school" roots.
Brand, Palette, and Product Logos
Balderdash Academy is set at a fake school of the same name. Because of this the logo needed to evoke a school crest. I started with a standard quartered shield and designed one panel for each aspect of their brand.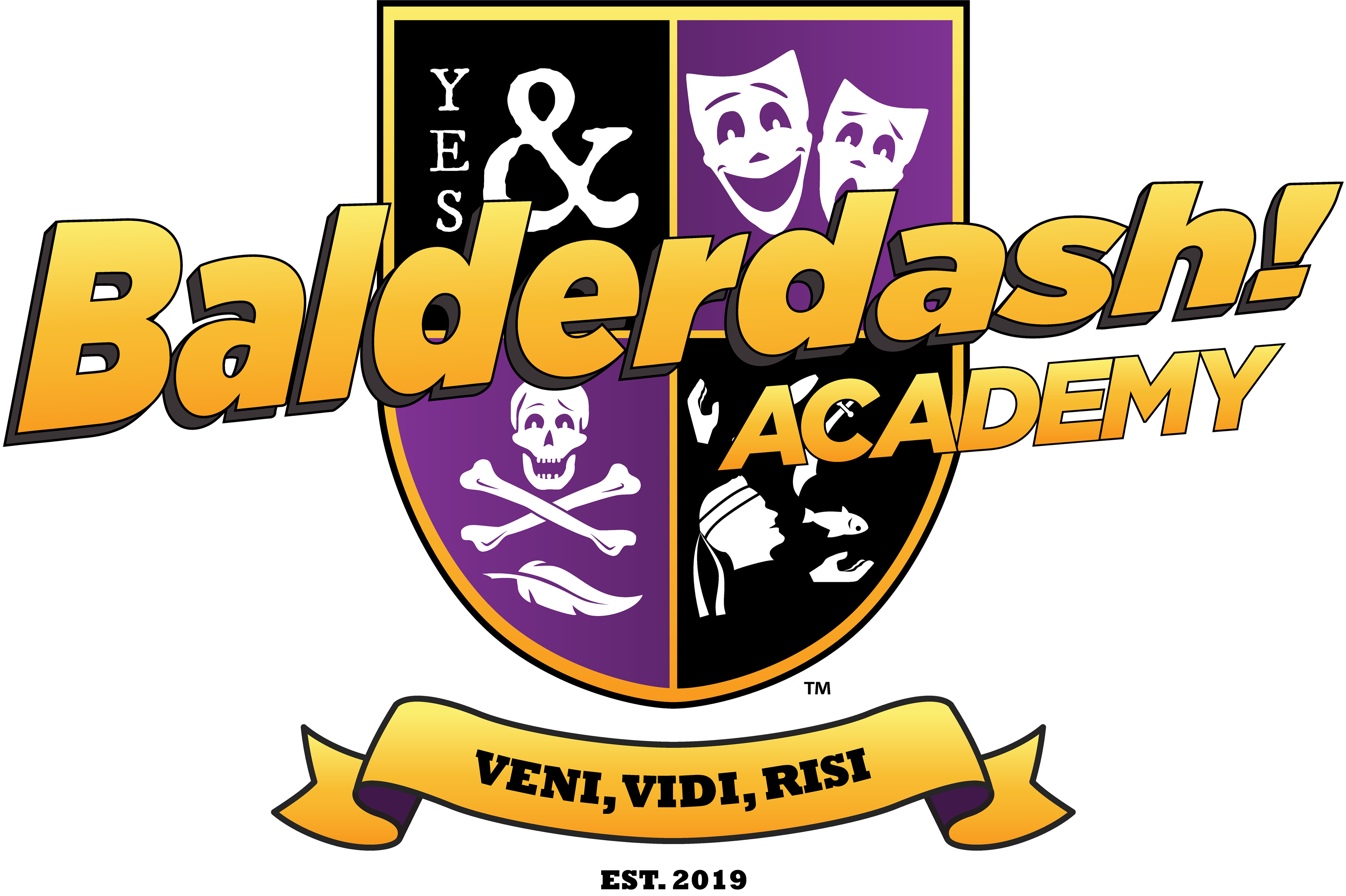 The top two panels represents the Yes-and of improvisation and the comedy and tragedy masks of performing. The lower half plays double duty by being representative of their founders while also covering the comedy writing and variety entertainment offered through the company. These symbols are known internally as the "Yes &," "Masks," "Smiling Skull," and the "Laughing Juggler." Each are designed for inclusion on merchandise, such as hats and tee shirts.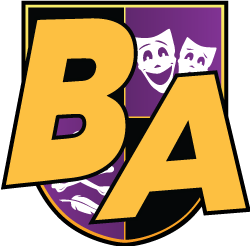 Balderdash Academy's color palette required two prime considerations, it needed to evoke the team colors of a traditional American high school and it needed to work across all spectrums of color blindness.
The color scheme of purple and gold was selected specifically for this purpose. Specifically, #7f3293 and #fcc041 with secondary colors of #5f266e and #f6ab2f.


In each of the three examples, the colors selected work well together and still evoke the school feel.
Balderdash Academy offers three prime video and podcast series and three live products. Each required its own show or product logo, each being unique while also maintaining a strong connection to the brand. On top of this, their sketch comedy show also required comedy logos for the fake businesses and products featured in their show. These comedy logos needed to be funny while still representing the reality of the show and be strong enough to work on merchandise.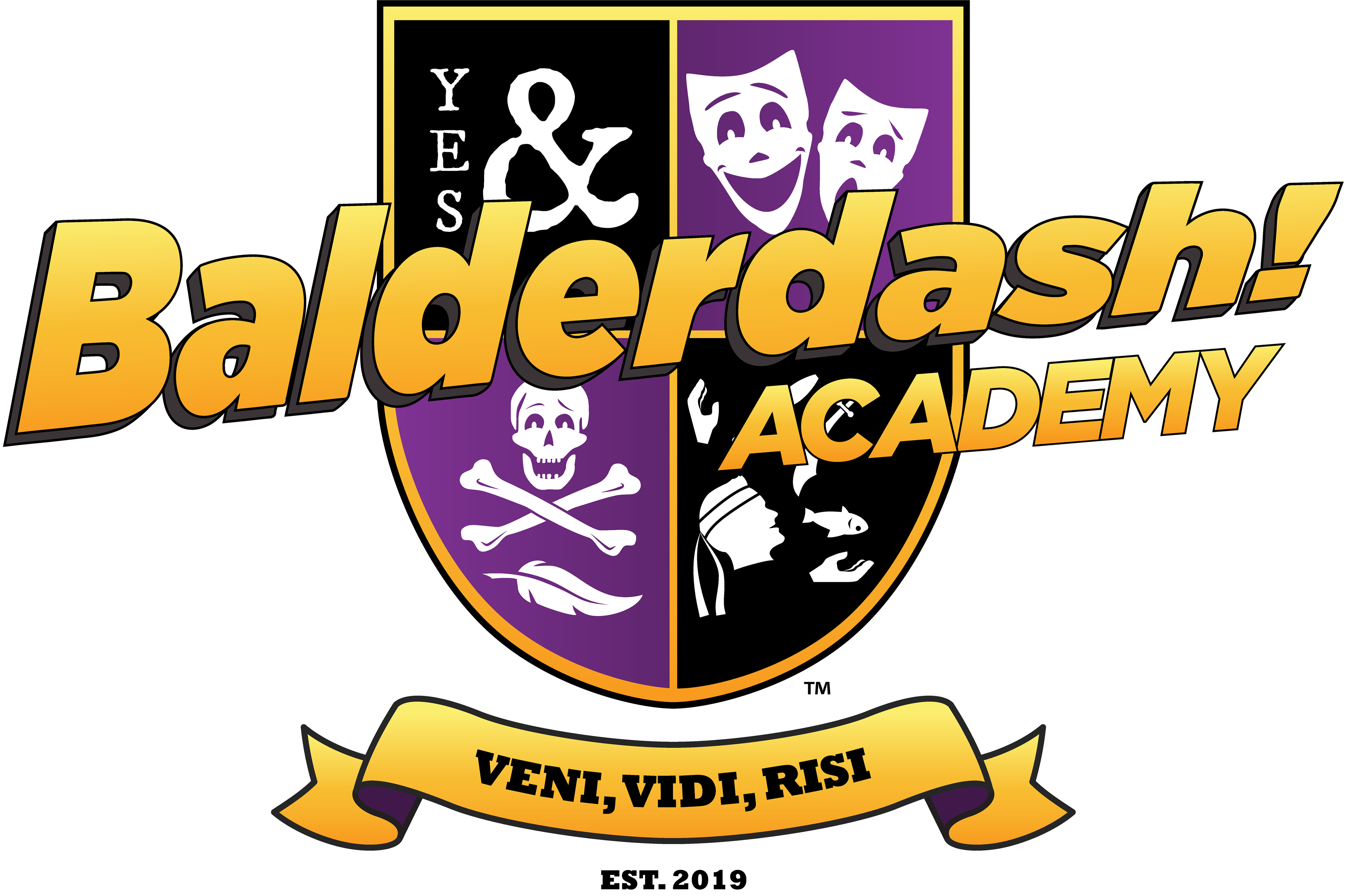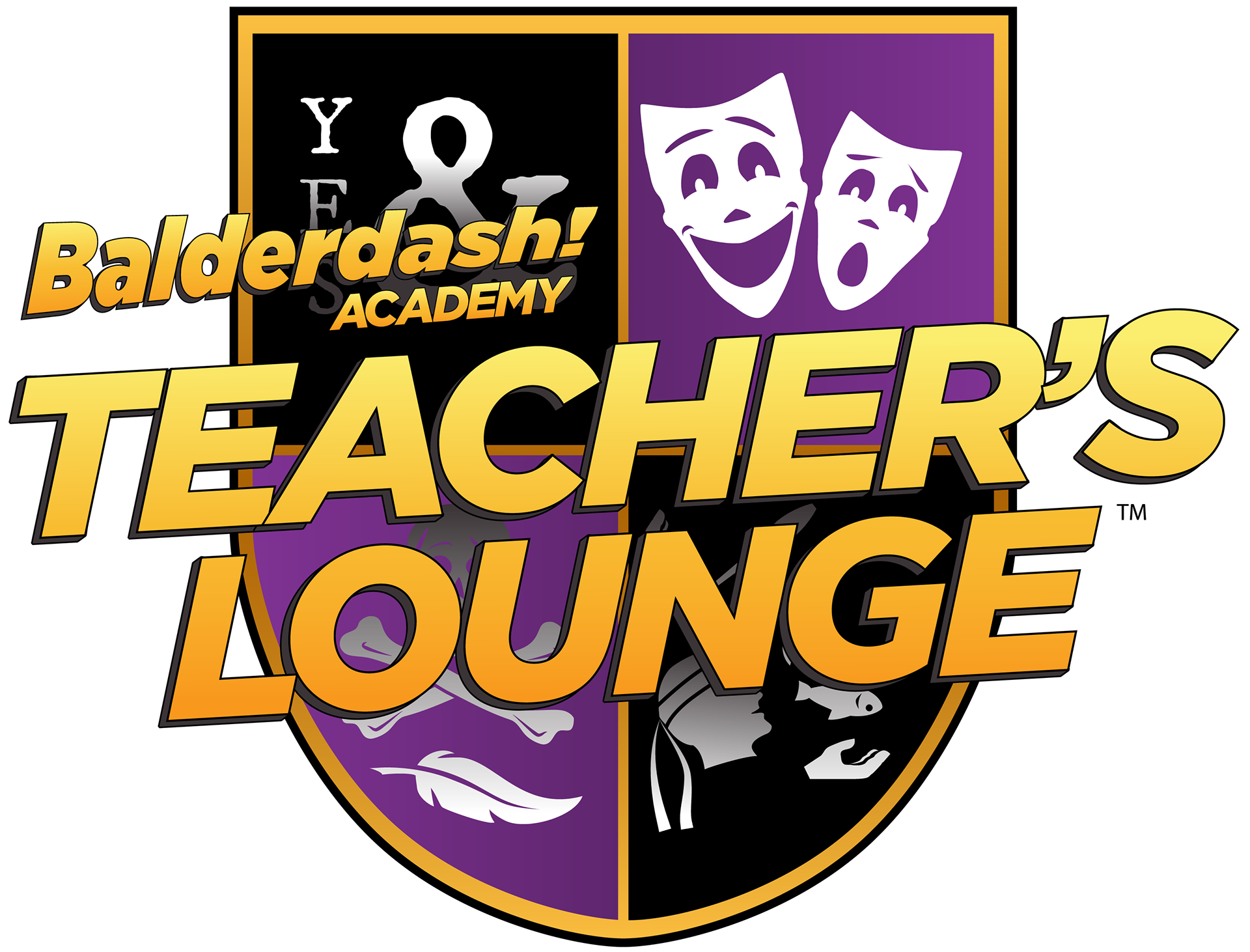 In addition to the three prime podcasts, Balderdash Academy also produces three live products. These products required identities that sets them apart while still stays true to the brand.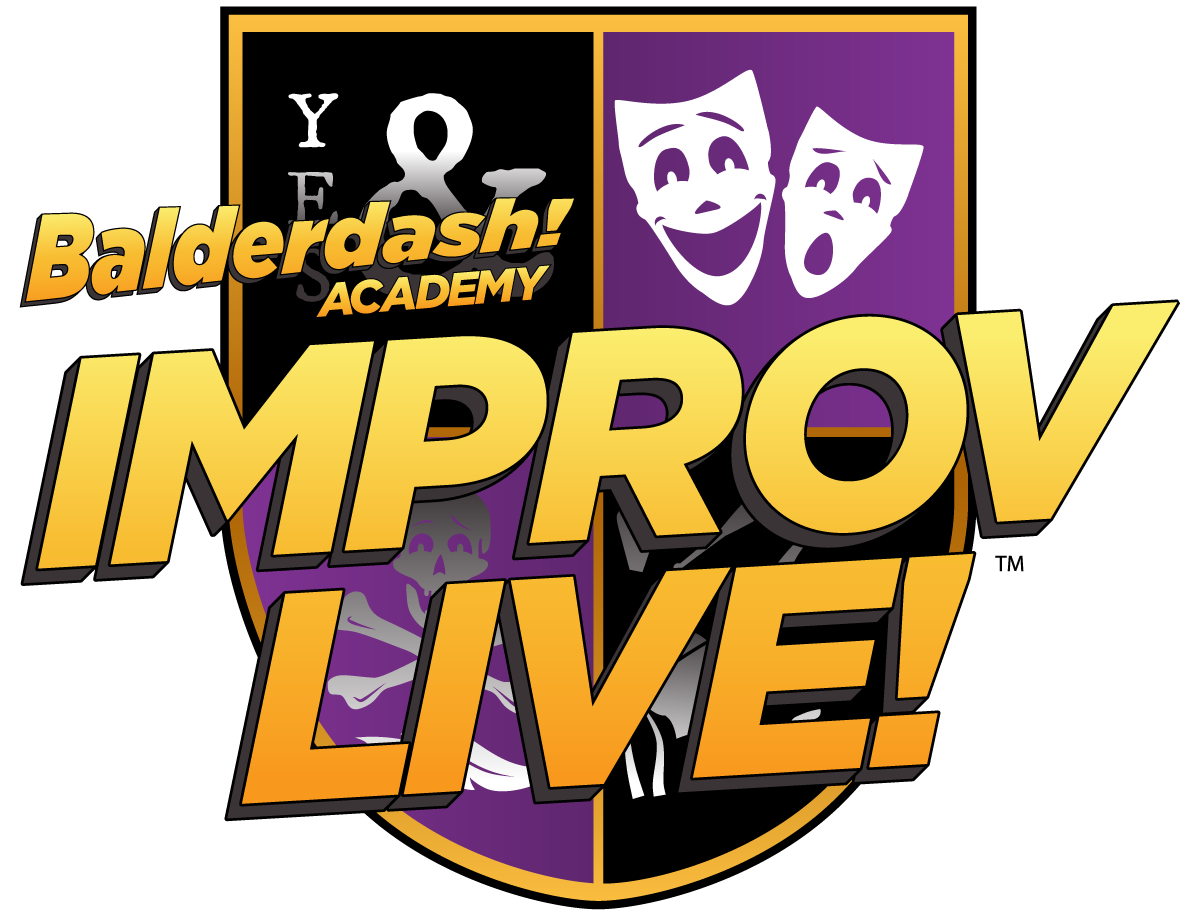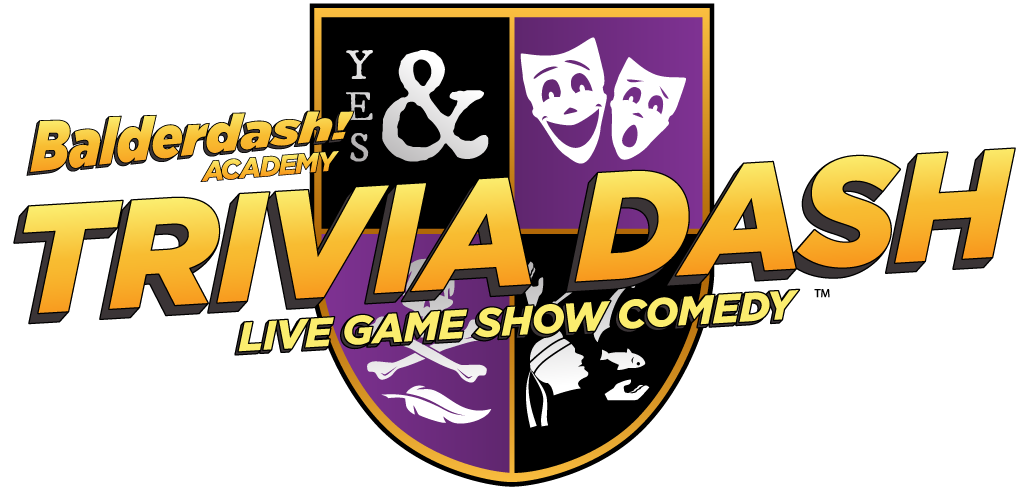 The Balderdash Academy Sketch Show required a number of logos for their apparel and merchandise line. These logos included official municipal icons, retro diner logos, character icons, and purposeful bad-funny design errors to create a visual pun within a logo.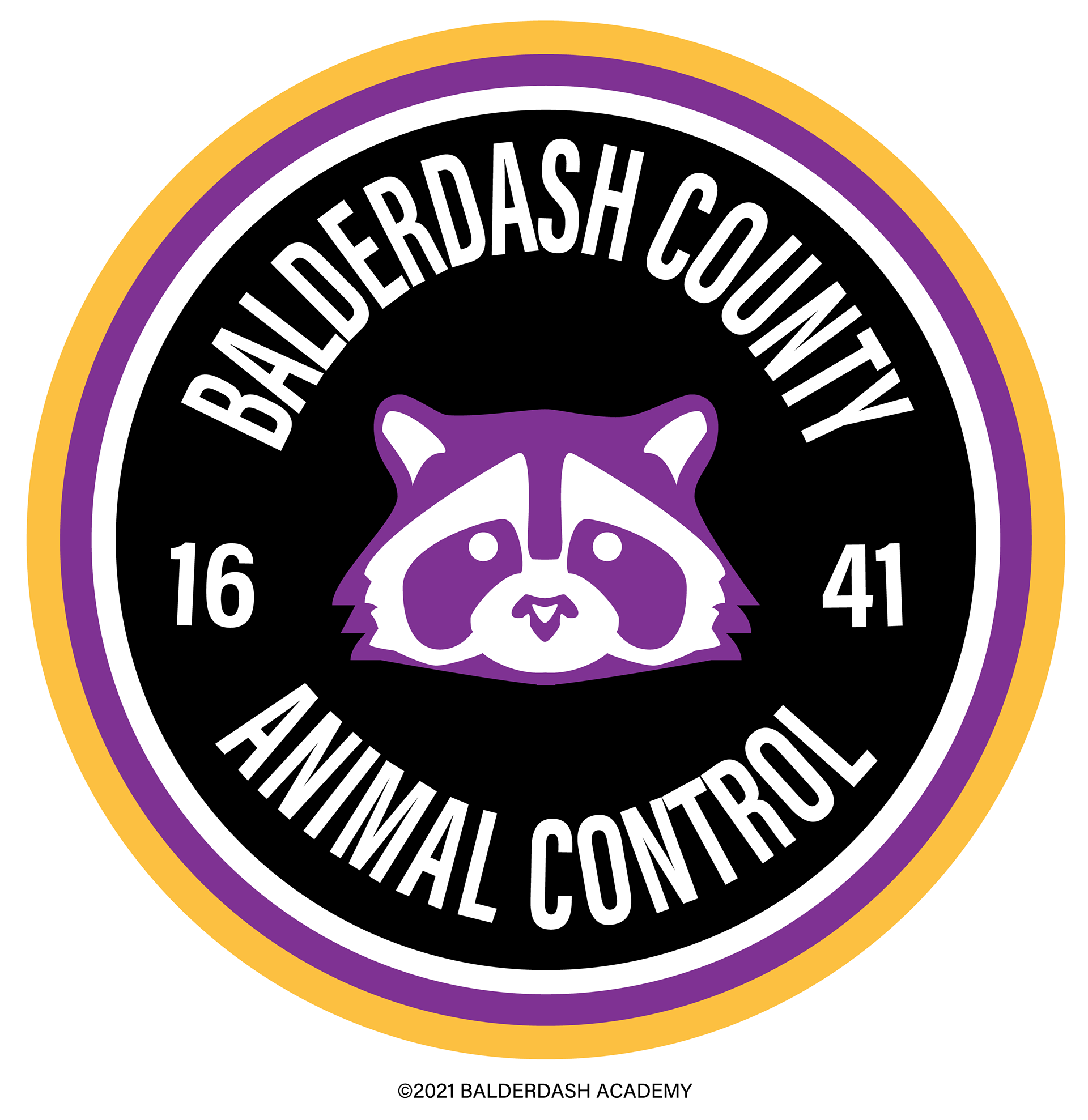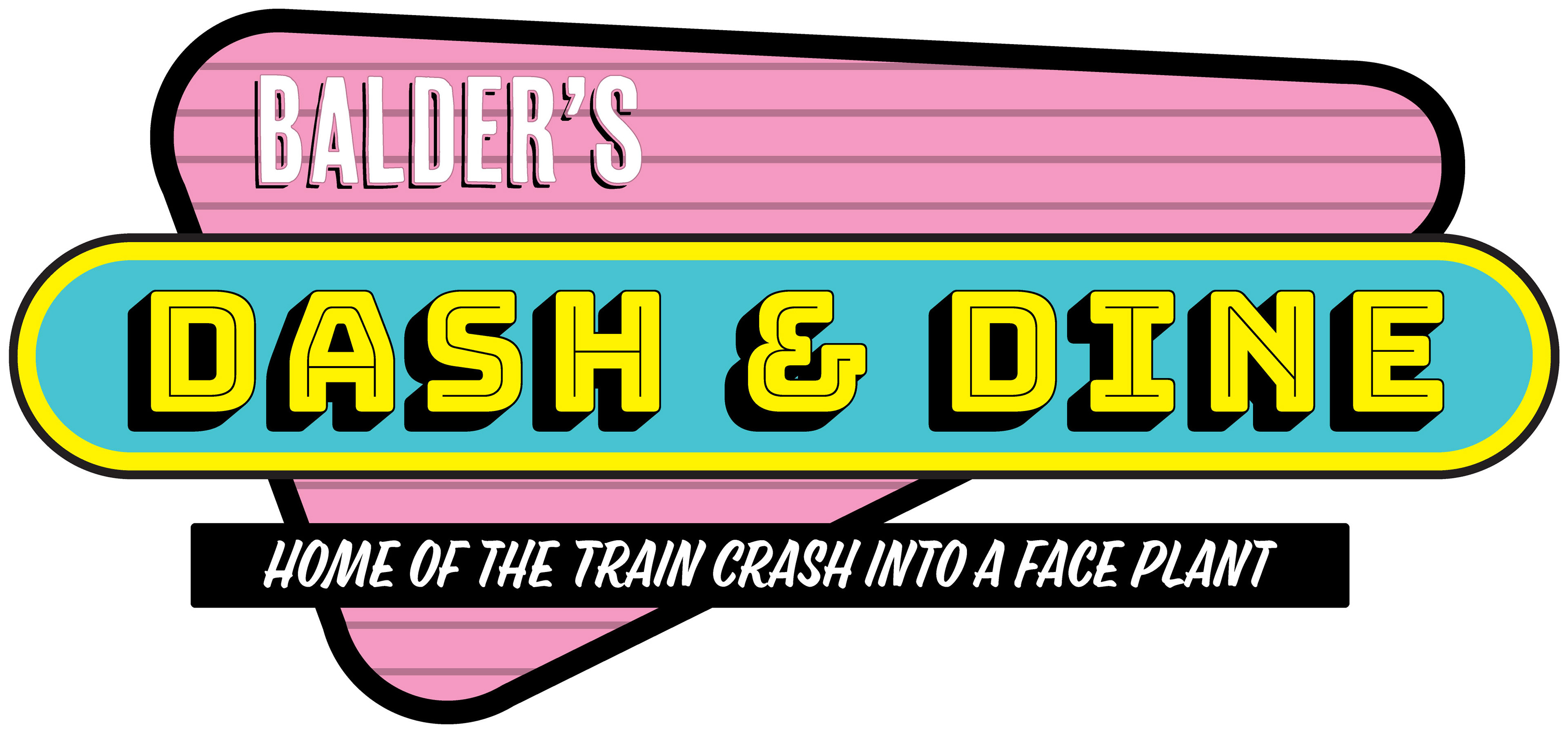 Combining Comedy and Clothing
Balderdash Academy was looking to branch out into merchandise in their online store. They required multiple designs that would fit on tee shirts, jackets, hats, phone cases, stickers, and a variety of other products across all of their shows. The project also required full integration of Printful and Stripe into their Squarespace website.
Each design was pulled from a different show and logos for in-world companies were designed, such as: Balder's Dash & Dine, BCPD Police, Animal Control, Balderdash Bill mascot image, and Sam Squatch–Normal Human. Each was designed to function across the differing apparel requirements with multiple versions created to fit the differing colors and uses. 
All mockups and images were supplied by Printful. Designs are owned by Balderdash Academy, photographic bases supplied and owned by Printful.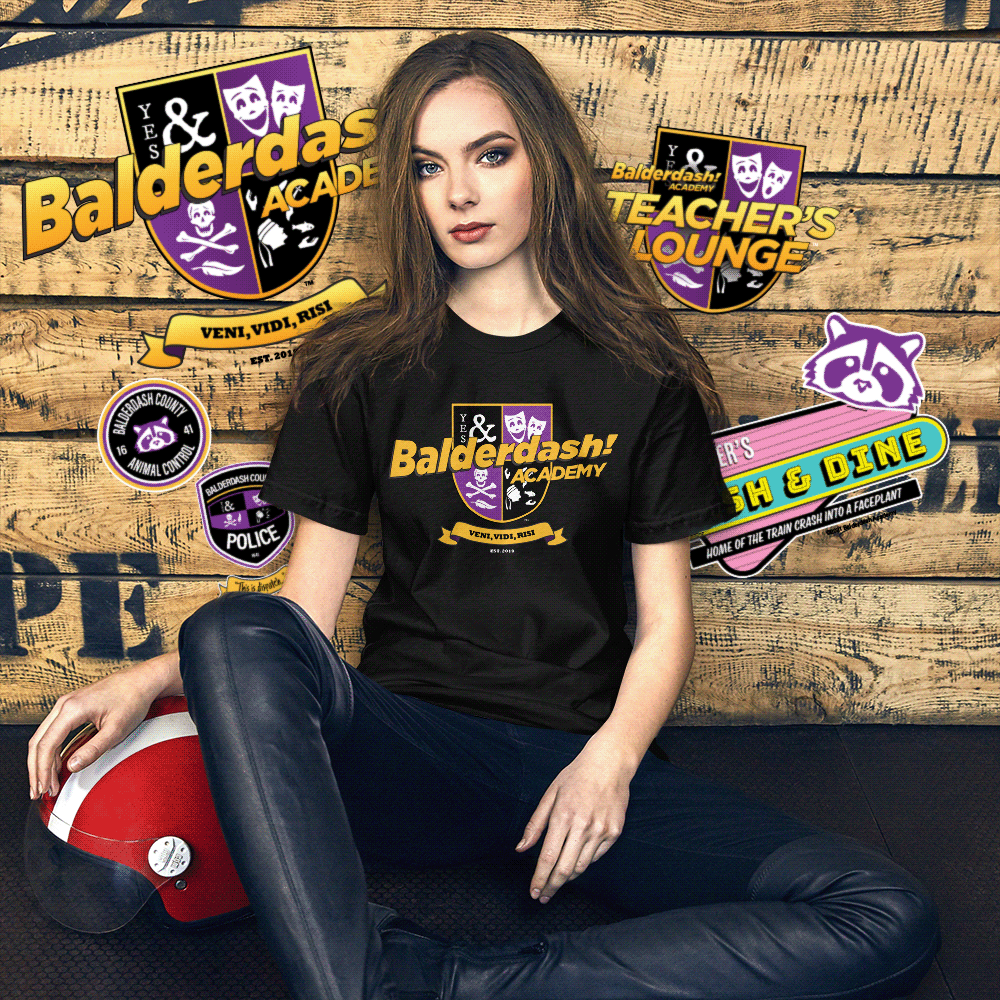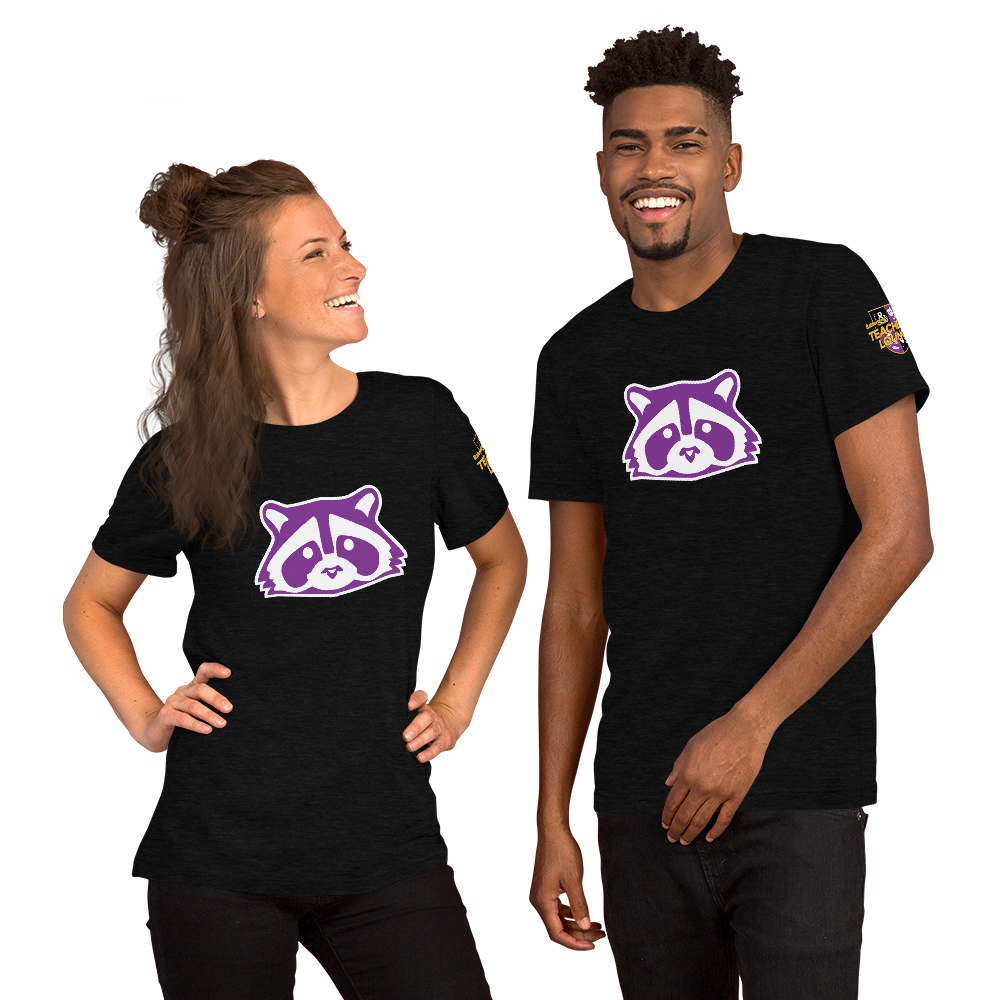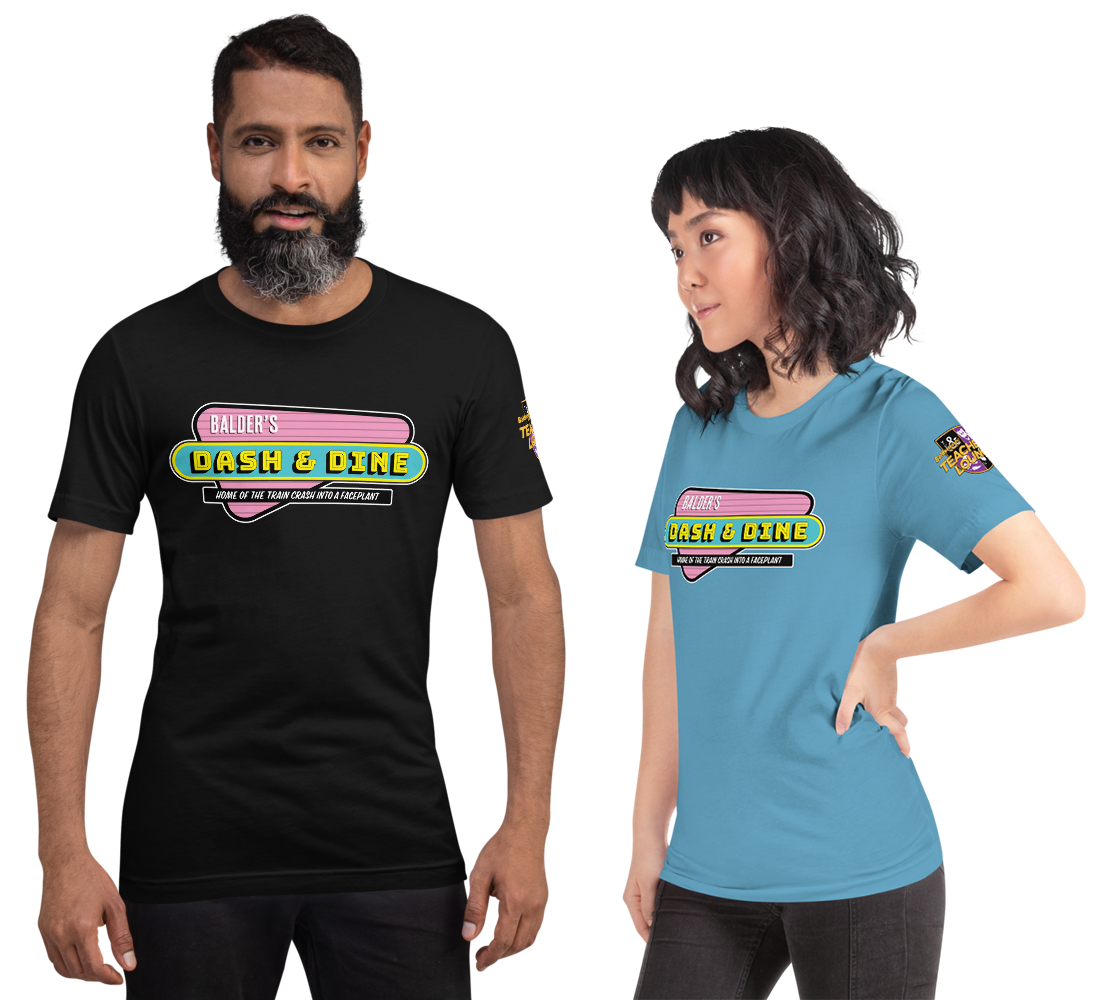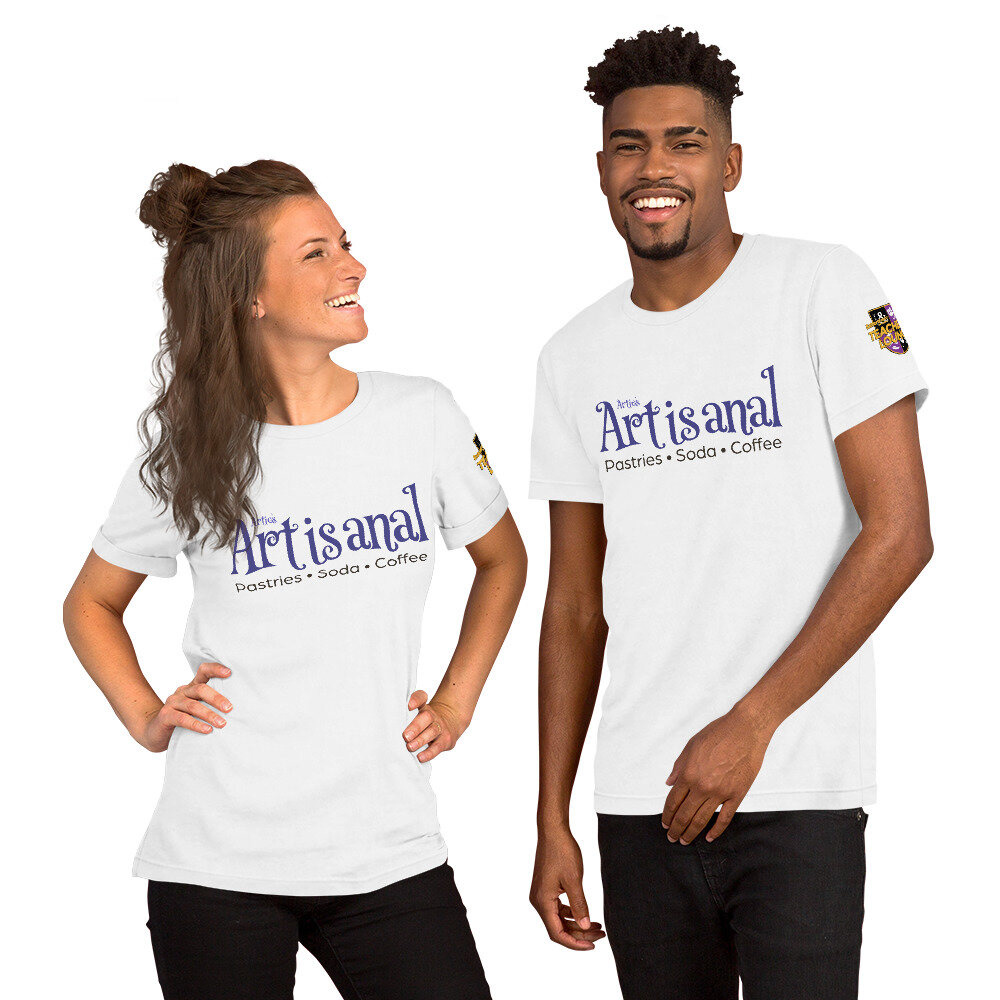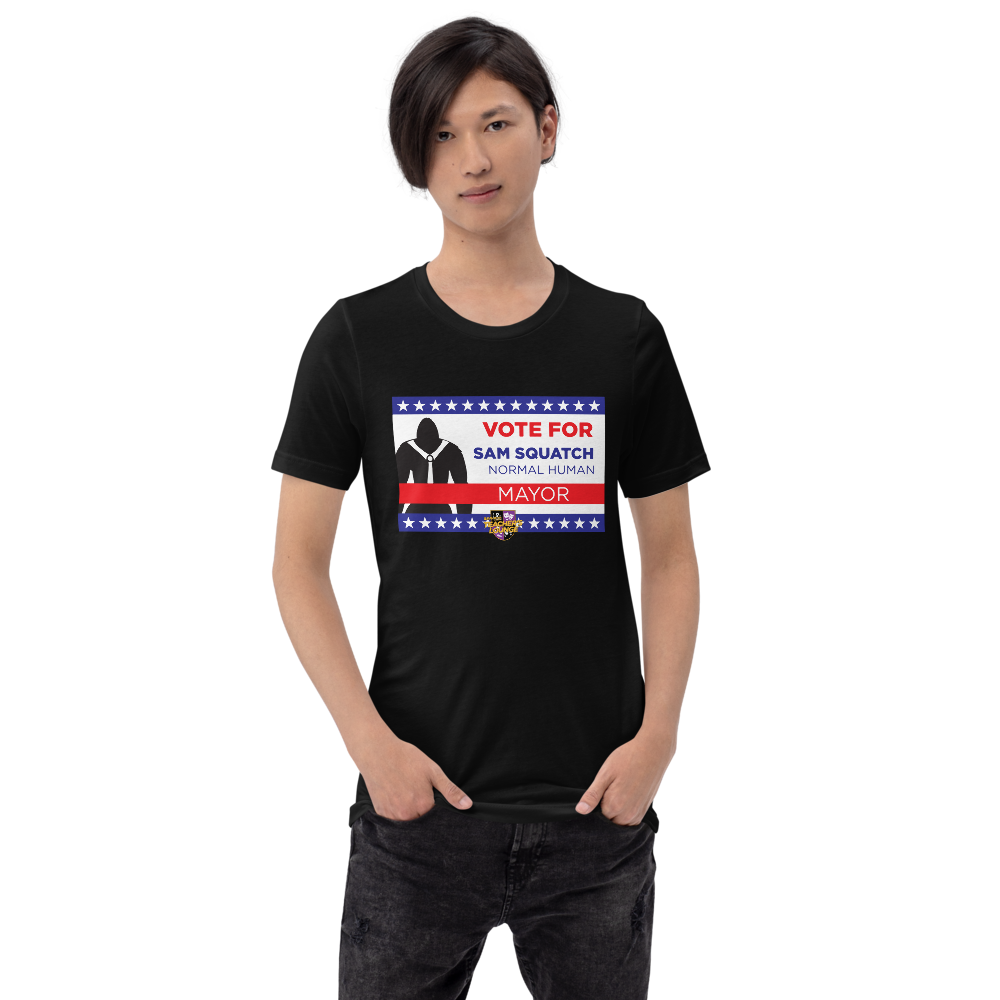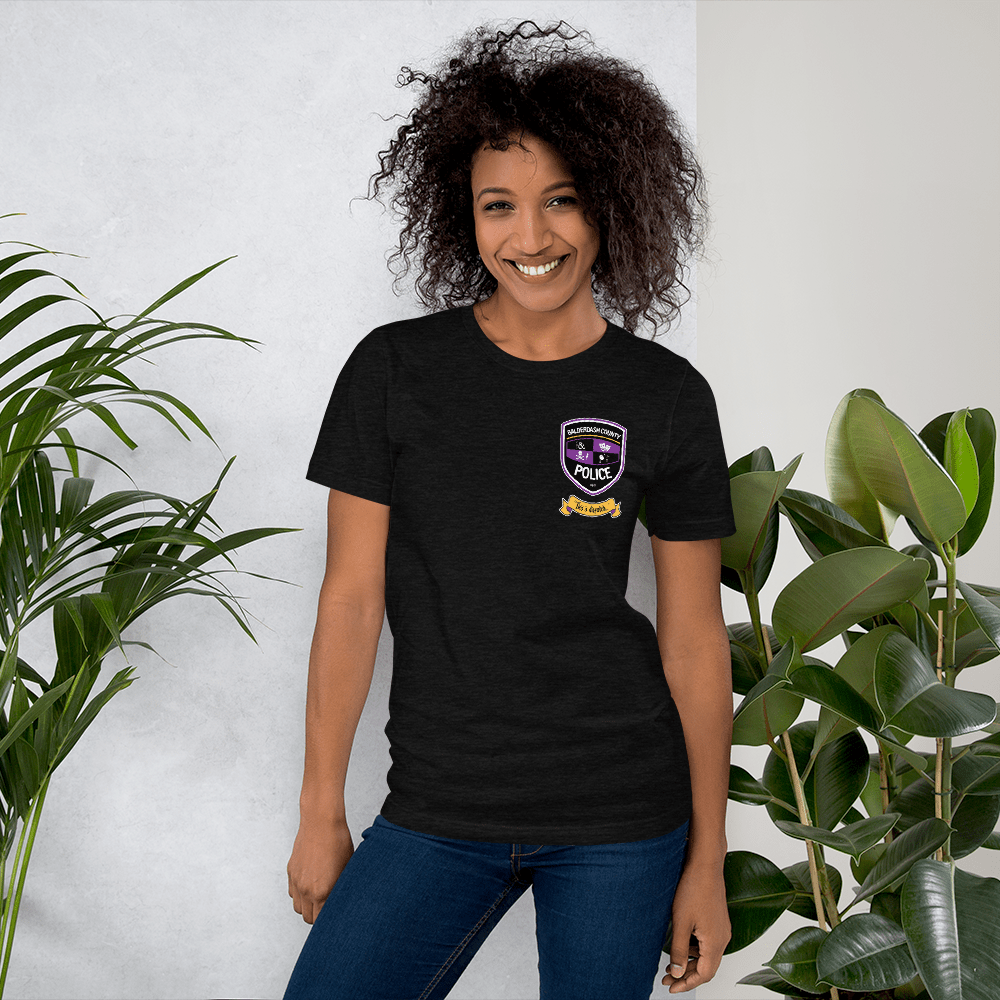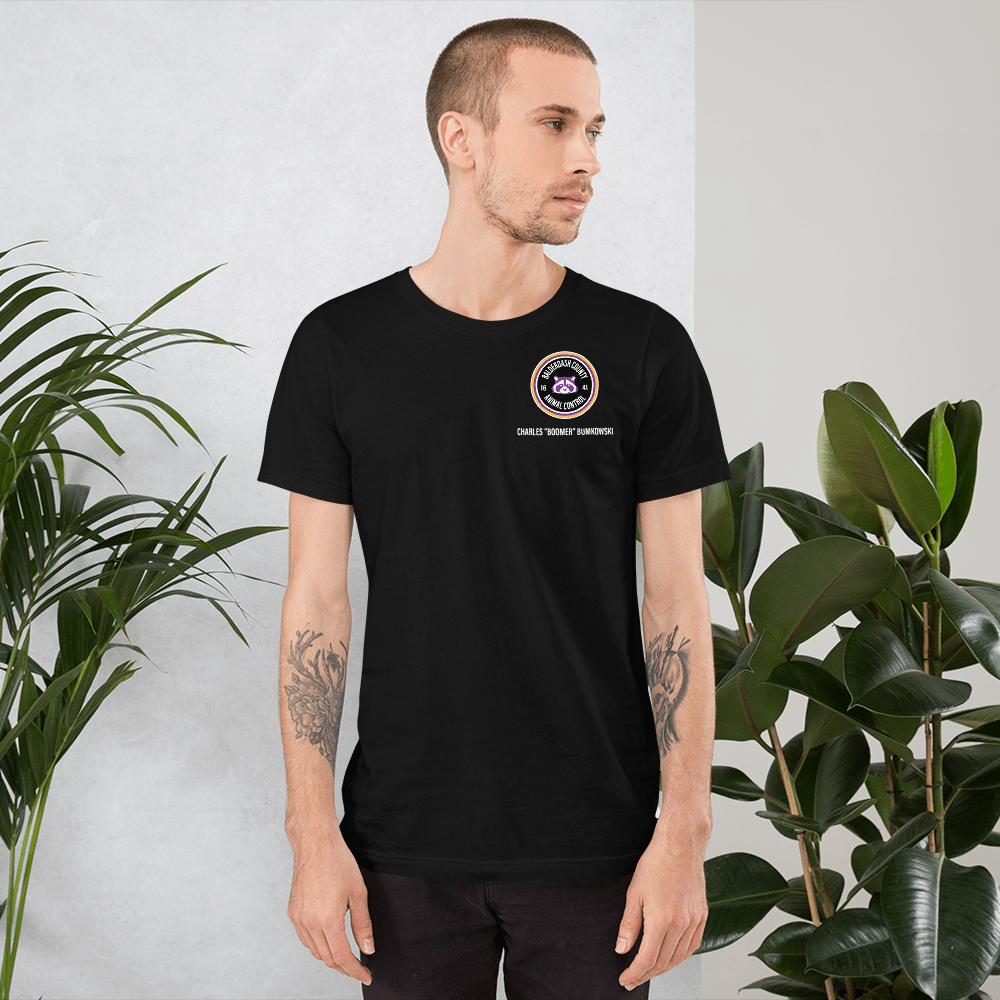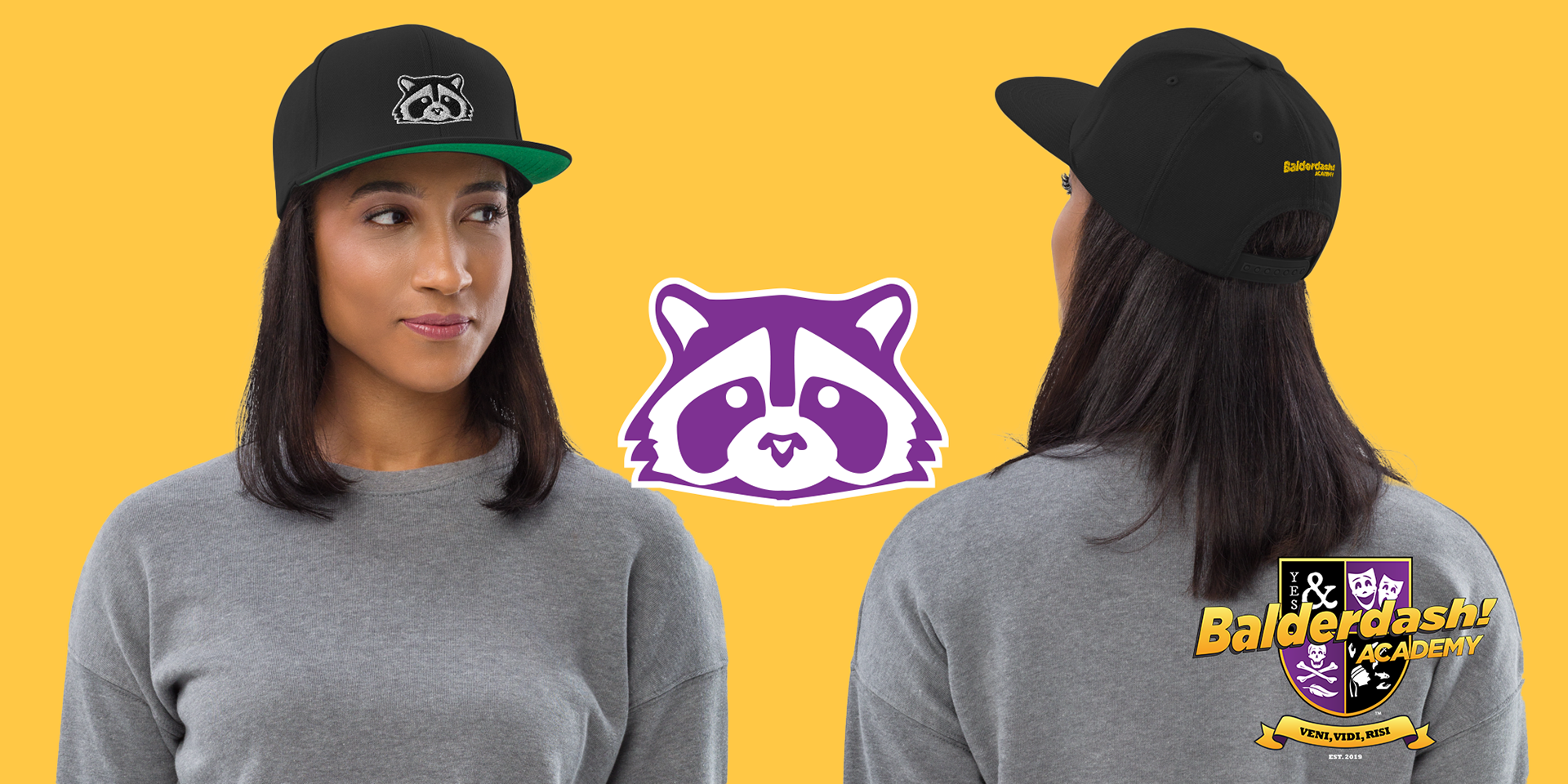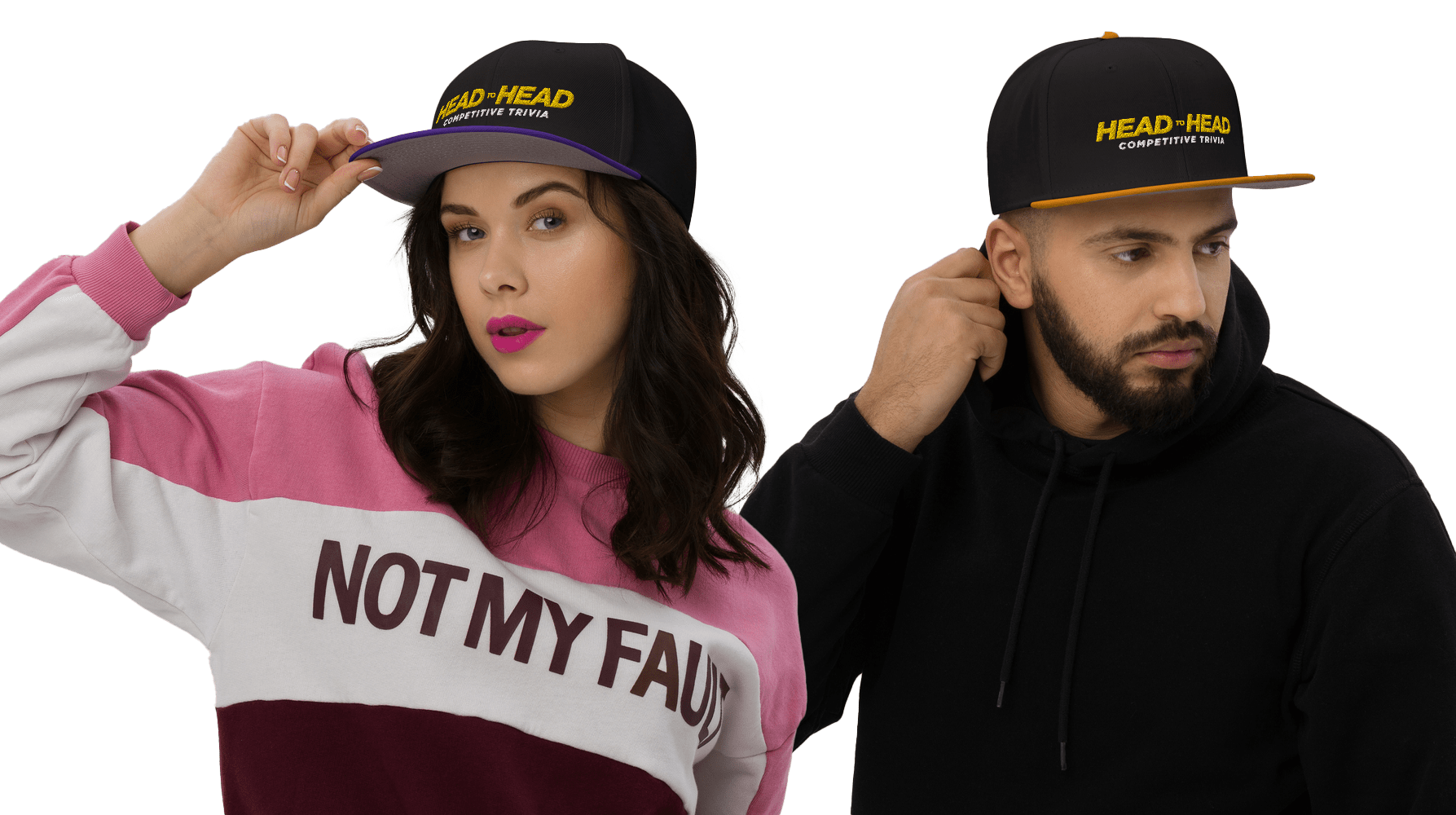 Balderdash Academy chose Squarespace for their web solution and Printful with site integration for their merchandise distributor. The web solution was to create a full site for the overall company and products with sister pages for each show.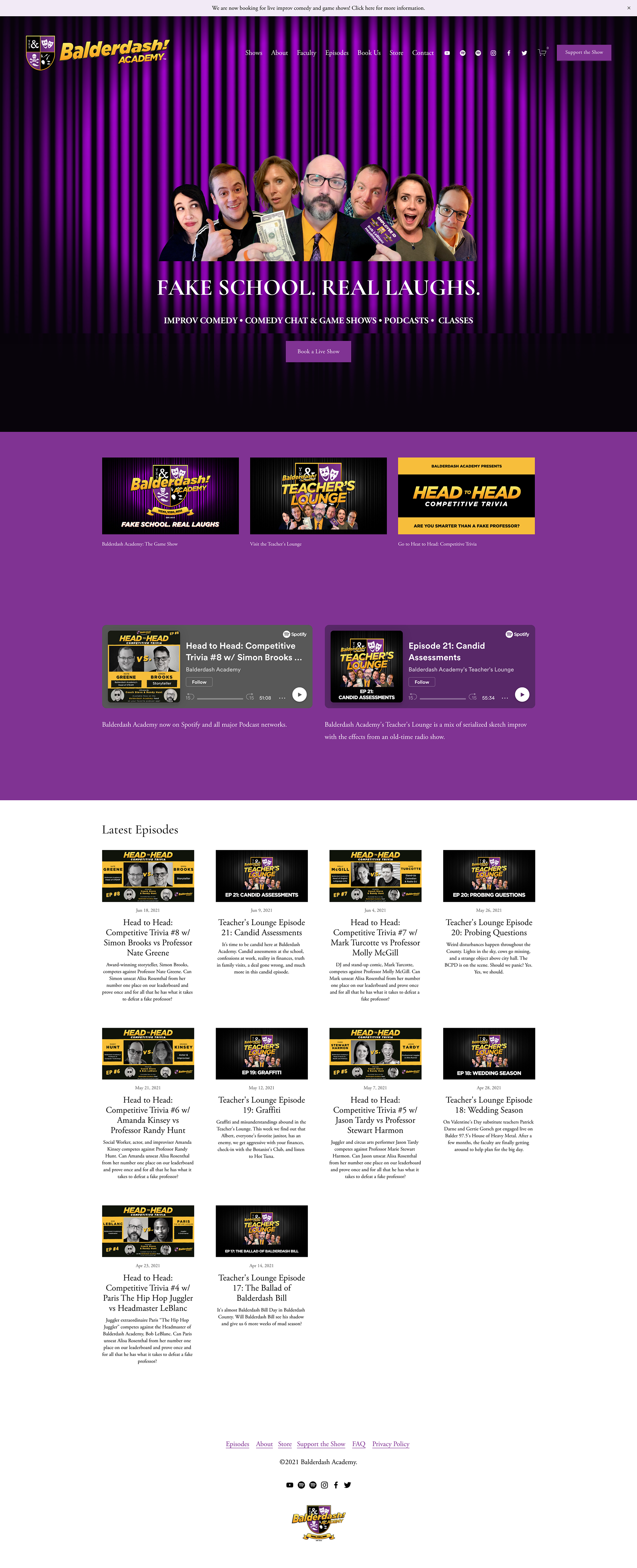 Each of the three show pages required a hero image that represented the show while maintaining the core Balderdash Academy brand. In addition, each page needed to feature an episode list and associated merchandise.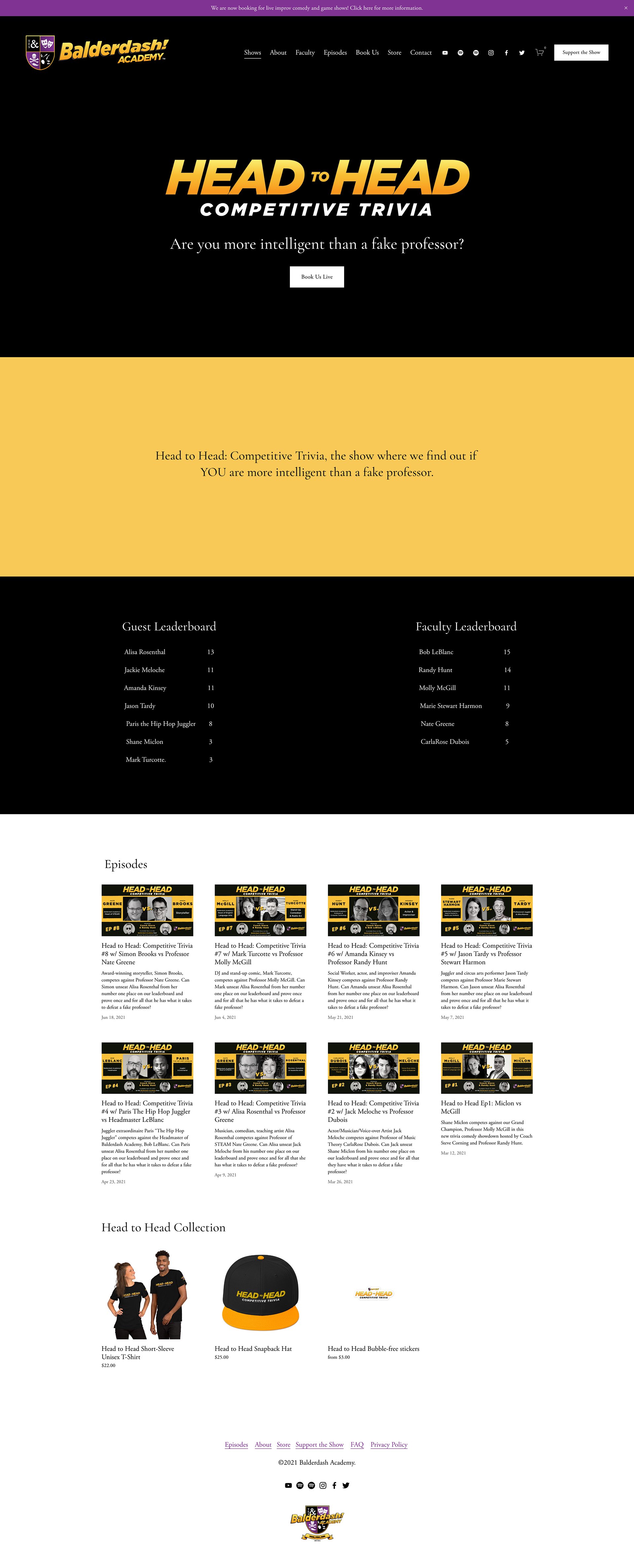 The Rest of the Pages: About Us, Episodes, and Booking
The remaining pages required simple design with clear actionable items for further navigation. Each episode is presented in a tagged, blog format for ease of organization and distribution.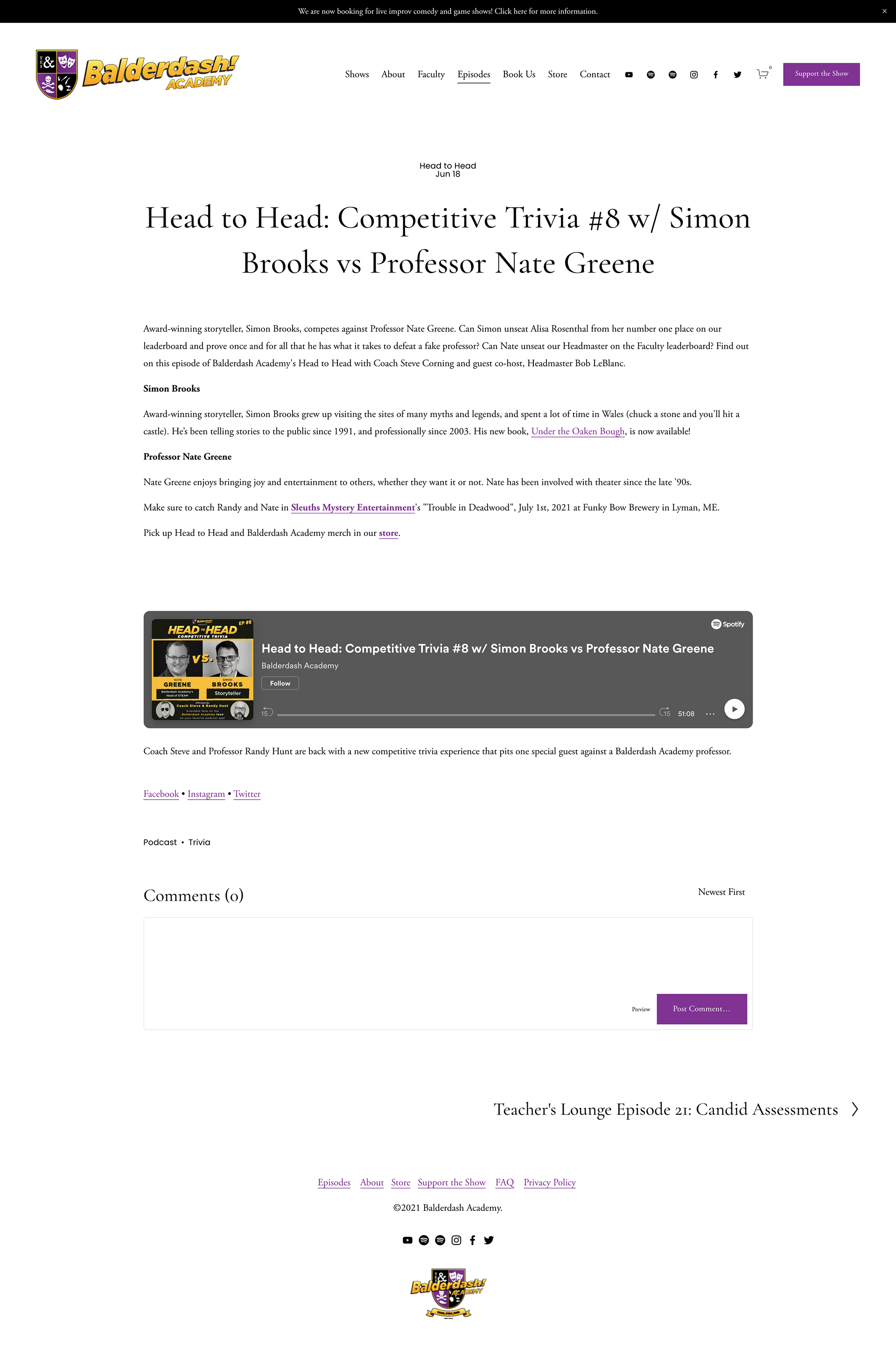 Video Editing and Production
Balderdash Academy, the main show, also required extensite video editing, branding, and graphics.
Balderdash Academy required audio mastering and editing for their three prime podcasts. These podcasts are published across two different podcast feeds: Balderdash Academy, which publishes Balderdash Academy and Head to Head: Competitive Trivia, and Balderdash Academy's Teacher's Lounge, which publishes the podcast of the same name. These podcasts were recorded with each performer recording their audio separately, after which time it was mastered and assembled into the finished piece. The whole show was organized over Zoom. The Zoom audio master was used as the sync track. Custom music is courtesy of the electronic music artist ThinkFishTank. 

The soundscapes and Foley for Balderdash Academy's Teacher's Lounge were created as needed and in-house.